Rainforests and Tro-Tro's - 5 must do things in Ghana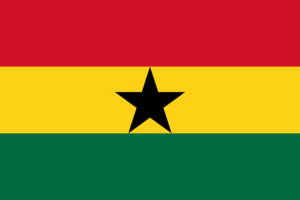 I'd like to take you on a personal journey of some of my favourite places in the Land of Gold.
Ghana is a pretty big country and we were only able to explore Accra and parts of the Cape Coast so my list is limited to these areas, I'm hoping to go back to Ghana and spend longer exploring.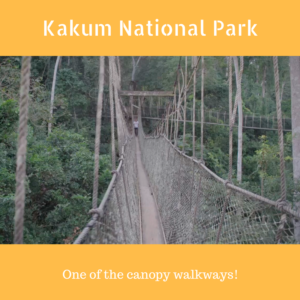 Kakum National Park - A tropical rainforest that became an official national park in 1992. The only word that truly describes this park is 'epic!' In scale, variation of flora and fauna, wildlife and the terrifying canopy walkways! So imagine being 1,150ft (350m) high, on a wobbly rope bridge that creaks and shakes with each step you take and when you get to the end realising there's another 6 more to cross before you can get to the safety of terra firma. Oh and then hiking back down on shaky legs through the hills and winding stairways that led you to the walkway in the first place. Yup, it was epic, scary, awe-inspiring, magnificent, life-questioning, and so much more.
TIP: wear sensible shoes, light clothes and take a laxative before you hit the canopy walkway.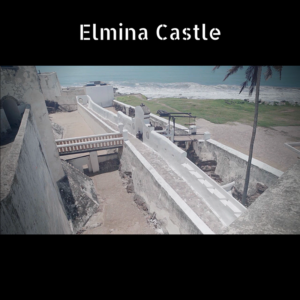 Elmina Castle - A fort built by the Portuguese in 1482. Initially built as a trading post it became an important stop during the Transatlantic Slave Trade. This one should be on the lists of every education institution if only as a reminder of the depths of depravity to which human beings can sink in their race for wealth at all costs. The moment that struck me to my core and left me in floods of tears was sitting in the bright and airy chapel over looking the peaceful seashore and the endless ocean. Such a beautiful view, our tour guide explained that this was one of the chapels where the traders and soldiers worshipped every Sunday before resuming work on Monday. Work…trading and transporting millions of human beings for profit. But that wasn't what got me - I knew this history and as painful as it is, this is a history that is commonly taught in English schools. No, what got me was the sudden realisation that whilst they praised God, there were human beings directly beneath them in dark, dank, dirty dungeons, shackled to damp walls and filth covered floors waiting to be taken to where? They don't know. A powerful, unsettling and sobering human contradiction.
TIP: Take a box of tissues.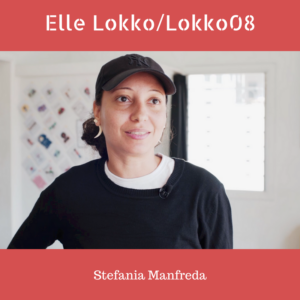 Osu - Lokko08 and Elle Lokko - Yes there is an Oxford Street in Ghana and it's in Osu. This street is the hip, shopping and entertainment district. You can find everything here, clothes, ice-cream, gourmet chocolate, cinema, boutiques, restaurants, bars and supermarkets. For all you Londoners it has the stock of Oxford Street with the vibe of Brick Lane and Hoxton.
TIP: Go to Papaye and eat as much as you can; work off the food with a trip to 'Elle Lokko/Lokko08 on Lokko road - it's a stunning shop, beautifully laid out, with a range of unique gift items, urban clothing, handmade beauty products, upcycled jewellery and owner, Stefania Manfreda, is the definition of warmth, knowledge and hospitality.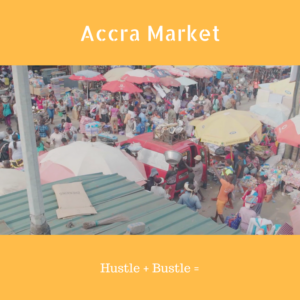 Accra Market - First and foremost I recommend getting the Tro-Tro - a small bus that costs a couple of cedis per journey - to the market to ensure you have the full experience of the words 'hustle' and 'bustle'. You can jump off the moving Tro-Tro and straight into the intensity of Accra market. Hustle - move quickly in one direction, do not attempt to go against the flow, go with the flow or you will suffer. Bustle - noun. excited, activity and movement. There is plenty going on, market women on the sides of the many interlinked roads selling everything, spices, snails, soap, sweets, stockings, flip flops, tomatoes and yam. Weaving amongst the customers are the hawkers with large tubs balanced perfectly on their heads, who, once they've attracted a customer reach expertly into the tub to retrieve delicious snacks buns, puff puff or maybe even toothpaste. Wax Print stores, there are so many, it makes the head spin, alas there are a lot of fakes on the market so buy carefully and check my tips for telling the real from the fake before you sojourn through the market.
TIP: Get some street Kelewele - fresh, tasty delicious.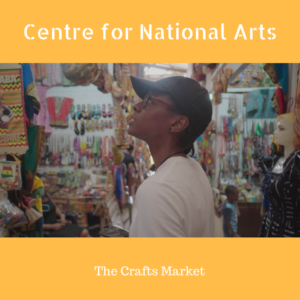 Arts Centre (Centre for National Arts) - It's good to be cultured and I try as hard as the next woman. So we went along to the Arts Centre. There are two halves; the Craft market - please refer back to 'Accra market' but replace spices and snails with wooden bracelets, 'leather' bags, sculptures, artwork for 10 cedis, and lots of traders grabbing your hand to convince you that you really do need their merchandise. Then the actual art gallery with various exhibitions of art by Ghanaian artists. A lovely cafe and a recording studio where we met music producer, Mac Heymann of D.R.N. Studios, mid song, alas we weren't able to interview him but he's a very talented fella and we hope to visit him again soon.
TIP: Visit the Kwame Nkrumah mausoleum and museum, you'll learn a lot and it's also very well designed with manicured lawns, fountains, sculptures and a vast variety of plants, trees and flowers some of which were given as gifts by various world leaders and dignitaries.
Ghana, what a trip. It's hard to admit as a Nigerian (we have an ongoing feud involving Jollof Rice and other historical and sports related things) but I fell in love with Ghana and I can see myself living there.
The people are some of the warmest, kindest and open that I've met in a long time. The food was exemplary. It's very safe -  I know the media didn't tell you this, so I am. The exchange rate is pretty good, we went in September 2016 and it was £1 to 5 cedis (Apple please can you put the symbol for cedis somewhere in your OS, please and thank you).
Go to Ghana. It's very nice.
Next stop the USA, Nigeria and then back home to 'sunny' London - look out for more posts on our travels. Have you been to Ghana? Share your favourite places and experiences.